---
---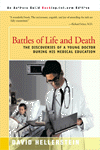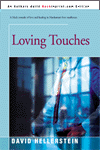 David Hellerstein, M.D.
Psychiatrist and Writer
David Hellerstein, MD, is author of the new novel, Stone Babies, a black comedy about medicine in New York City. His work has appeared in magazines including Esquire, Harper's, North American Review, Fiction, and the New York Times Magazine, and has been awarded the Pushcart Prize and several MacDowell Colony fellowships. He is a psychopharmacologist, specializing in the treatment of mood and anxiety disorders, and is Clinical Director of the New York State Psychiatric Institute in New York, NY. His research studies have appeared in numerous psychiatric journals.
BOOKS:

Stone Babies: (novel) Dr. Jay Sones, a newly trained infertility specialist, runs into trouble as he tries to get his practice afloat. A love story, thriller and black comedy about health care in America today

Dr. Hellerstein's other books
include:
Battles of Life and Death (essays)
Loving Touches (novel)
A Family of Doctors (family memoir)
and are available at Amazon.com.

EXCERPTS:
AN INTERVIEW: How to Become a Doctor-Writer
FROM BOOKS: Stone Babies, Battles of Life and Death, etc.
FROM E-MATTER, a downloadable essay: Does Prozac Change Your Personality?
REVIEWS:
What the critics and writers have said...
David Hellerstein, MD, David J. Hellerstein, M.D., David Joel Hellerstein, M.D., D.J. Hellerstein, M.D.

---
Excerpts | Reviews | Psychiatric Practice | Research | Writing | About Dr. Hellerstein | Contact us